Here I am, back on my second part of my "

College Thoughts

" series. So the new year started and so does my last second semester of college (coming back from a long Christmas and New Year break on the 5th). Just three long months left and I'm done. Thank you, Lord Jesus Christ!!! Almost done with learning new stuff, listening to my professors' discussions, doing homework, projects or even group projects, etc., and most importantly - thesis. I am enjoying this part of my life. I'm a bit closer to achieve one of my greatest dreams - to finish my studies. I have to make my parents and my loved ones proud of me, so be it.
College rewind and my reflection....
I can't believe for my 5 years in college, it'll end in just 3 months, and then I'll graduate soon in April... Almost goodbye student / college life.. I'm really going to miss my close friends who weren't able to be with me this semester due to some personal and school reasons. I will miss the times when:
we have brunch and lunch together,

deciding where to eat,

hanging out at empty classrooms during our vacant to kill the boring time and blast loud songs through our classmate's amazing Bose SoundLink speaker,

we made a plan but never happened - drawing as they say,

we want to sit altogether but our professors can't because of their "alphabetical sitting arrangement",

going to SM and eat there and just window shopping,

copying or borrowing my notes whenever they never write our lessons in class,

they ask for a yellow paper and write our attendance if our professor is late for more than 15 minutes,

that "

wag na tayong pumasok

" or "

di na dadating yan

", line was said,

we attended our first department ball together,

we had our overnight retreat at Betania,

they ask if anyone has a candy,

pulling some pranks in a good way,

we're comparing assignment answers,

asking if one had already made his / her assignment, or if he / she ever studied for the quiz or exam,

I never talked to my some of my batchmates my entire college years (haha),

and just a whole lot more...
Of course, I would never forget my professors who had been there teaching us their lessons no matter how much some of my classmates were not cooperative in class..
when there are times they get upset when some of us don't listen to what are they saying,

when all of us forgot to do our assignments, and stuff,

when we stay at school for so long and later on they didn't came to meet us,

when they aren't approachable at some times,

when they just tell us to give always our best to excel and achieve our dreams in life,

and mostly, when they motivate and inspire us to be successful one day after graduation...
Lastly, my ever supporting and loving parents and loved ones. Also to God, for giving me strength to seize the day! I thank them for being there on my entire life journey to fulfill the dreams I had in life. Without them, I wouldn't be able to cope up with anything. I learned to be independent and stand up on my own. I thank them for having my back, in times I needed them most. My family is the best! Another thing I'm thankful for is for this guy who never stopped caring and loving me for who and what I am. He's been there at my side my whole last year in college, and supports me whatever path I choose. He literally understands and respects me whatever I'm feeling and he didn't judged me in case we think opposite, but truth be told, we usually think alike. He's the best guy ever! <3
Dear A, if you read this part, thank you, and don't forget to message me after reading this. :)
No other words can express how much I'm truly grateful to have these people in my life. I love you all!
Oh, by the way, to some people who brought me down, who made me feel so mad and upset, cheers to you. Y'all just made me the strongest person I could ever be. You are just not contended with your own lives that's why you hit on me. Maybe you're all envious of my current life. But I'll just let y'all do that and I don't fight back, it's not my thing and I believe in karma. To the person who cursed me I'll never make it in college and that I was just a piece of

sh*t

... f*ck you, look where I am now. I am much more better than you -- especially my life.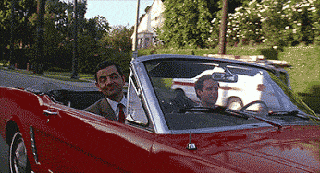 I've learn a bunch of things that I haven't learned from anyone. Being a college student allowed me to explore what's the life after finishing my studies. How to socialize with people, learning new things, developing myself little by little, delving what I learned in school into my internships, and etc. Some of us would think, "Where or what will I be after graduation?" I'm pretty sure most of graduating students this year are undecided about their life after it, but I am not one of them. I already planned my future after it, I'm a person of my word, and I already have my dreams on my planner and journal. The only thing I have to do is to make it come true. My future will begin soon, and the exciting parts I have to write on my book are still unwritten.. I'm looking forward to it. Lessons learned well.
Current song lyrics that inspires me, listen to the song below:
"

No one can't control me, 'cause this is what I'm made of.

" -

Made Of

by Viola Martinsson
Almost there, batch 2015-2016, make your parents proud, and thank God!